Brokeback Mountain in Nazi-occupied France, between a Resistance fighter and a German officer
Vermont, US: Julien, in his nineties and aware he is in the twilight of his life, decides to finally share his past with his family.
Bordeaux region, France, 1941: Nineteen-year-old Julien lives on the family farm which the occupying Germans use to lodge officers. He and his friends start helping local families fallen on hard times...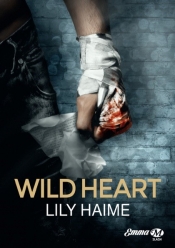 He wants to love this boy, but first he must learn to forgive himself
'Are you angry, Gabriel?'
This was the question Dr Grant asked him at every session over the three years he'd spent in the correctional centre. Of course he was angry. He'd always been angry. He'd been most angry at high school when he saw Vicky, the smiling boy who seemed to look at him in a funny way. One day Gabriel...