The most important match of their career won't be played on the pitch…
When you're a professional footballer, it's not easy to protect your private life, and even less to open about being gay.
Wade Perkins knows it only too well. Captain of the Manchester team and popular with the supporters, he's been pretending to be a womanizer for years now. And what if that makes it impossible for him to find true...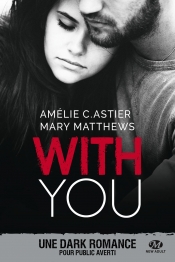 Love in the midst of horror
At the age of fourteen, the lives of Reagan and Vic become inextricably entwined. They were kidnapped and sequestered for four of their teenage years. They endured the most awful abuse, but despite their suffering, they loved each other. When their captivity finally came to an end, life and the conservatism of their parents conspired to separate...