'A sombre novel about the horrific destiny of a girl adrift.'
Direct Matin newspaper
One dark Paris night a young woman waits at the Panthéon monument, gripping a bag in her hand. She is Anna-Marie Caravelle, the dreaded redhead, the degenerate, the freak.
When, twenty-four years earlier, Monique Bonneuil secretly took her in, she could not have imagined she was sheltering a monster. A monster she was creating. For the girl,...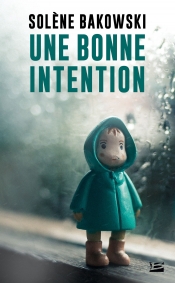 A psychological noir novel brimming with emotion
Mati is nine years old. She has lost her mother. Her father is wallowing in grief and it is left to her grandmother to take care as best she can of what remains of the family. One day, Mati doesn't come home from school. She has gone off with her "angel", Rémi, a young man in his twenties who suffers from mild autism. Rémi works at the post office, where he...